5th International Conference on Engineering for a Sustainable World ICESW 2021
Theme: Engineering for a Sustainable World
Date: November 10 – 12, 2021
Venue: Centre for Entrepreneurial Studies, Covenant University, Canaan Land, Ota, Nigeria
The aim of the conference is to bring together international experts, scholars, policy makers, industrialists, etc to discuss contemporary and cutting-edge research in engineering management, innovation, energy development and clean technology. This conference will also provide a golden opportunity to meet experts and develop new collaborations on the fundamentals, applications and products from various fields such as: sustainable energy, sustainable cities, engineering innovations, clean technology/production, sustainable materials and engineering, mechatronics, renewable energy systems etc.

The conference technical session will be devoted to: 
Renewable Energy and Sustainability
 Engineering Innovations
 Sustainable Manufacturing Systems and Techniques
 Modelling and Simulations
 Clean Technology
 Local Contents in Manufacturing
 Chemistry and Physics of Material
 Sustainable Materials and Processing
 Engineering Policies and Education for Sustainable Development
 Mechatronics
 Thermal Engineering
 Sustainable Buildings and Cities
 Sustainable Product Design and Development
 Eco-Industrial Parks
 Industrial and Production Engineering
In addition, roundtable discussions and breakout sessions will facilitate open discussion on selected topics, such as environmental policies, regulatory requirements, standards and education for sustainable engineering.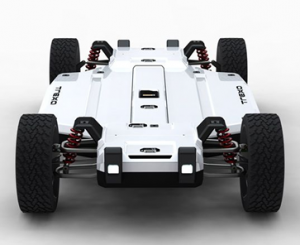 Paper Details (For Presentation & Publication)
Important Dates
Paper Details (For Presentation & Publication)
All accepted full papers would be invited to give an oral presentation of the study and be published in the Conference's selected
publication outlets. Maximum of two articles can be submitted for the conference.
Important Dates